Rutherford, CA
Spring Garden Cooking Class
Friday, Apr 14, 2023 &
Saturday, Apr 15, 2023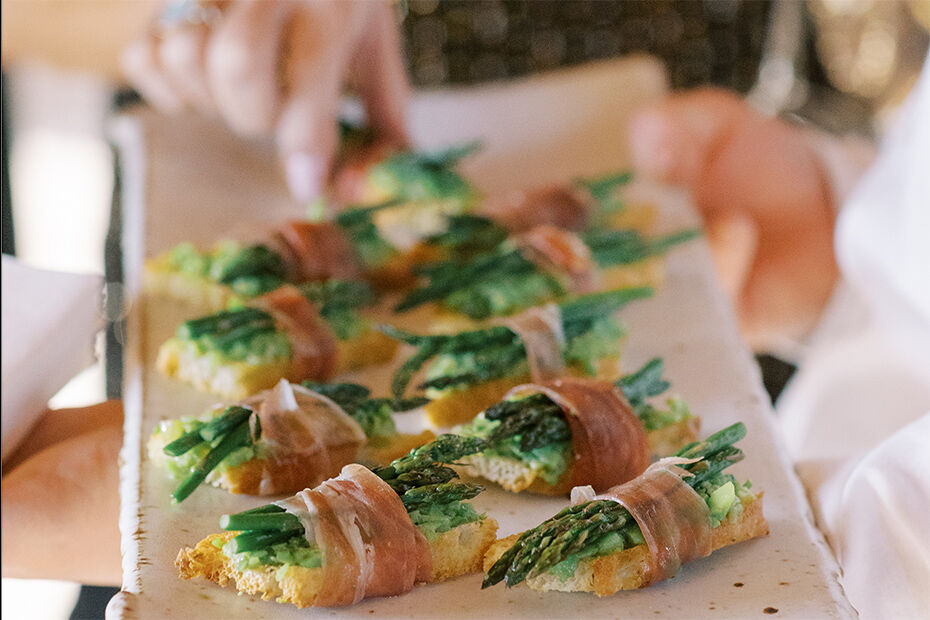 Event Information
Time: 9:30am – 2:30pm
Location: Winery House Kitchen, Rutherford, CA
Price: $275 per adult | $250 for Wine Club Members
RSVP: Reservations online at Cakebread.com/Events
About This Event
One of the highlights of our culinary program is the vegetable garden started by Dolores Cakebread more than 50 years ago. Join chefs Brian Streeter and Josh Anderson in celebrating spring with a menu of some of our favorite recipes inspired by the seasonal produce from our garden.
Menu
To start
Fava Bean Pesto on Rosemary Focaccia Crouton
Spring Garlic Velouté with Artichoke Chips
Asparagus and Goat Cheese Spring Rolls
At the table
Spring Pea Risotto with Lemon and Pancetta
Porcini-Dusted Duck Breast with Red Onion Jam
Honey and Almond Semifreddo
All classes are participation style and include the class, a tour of the winery and culinary gardens (weather permitting), an appetizer reception and a three-course lunch paired with Cakebread Cellars wines. All participants leave with a Cakebread Cellars apron, a booklet of recipes and wine notes from the day, some great memories and quite often, new friends.