Rutherford, CA
Open House -
Founder's Day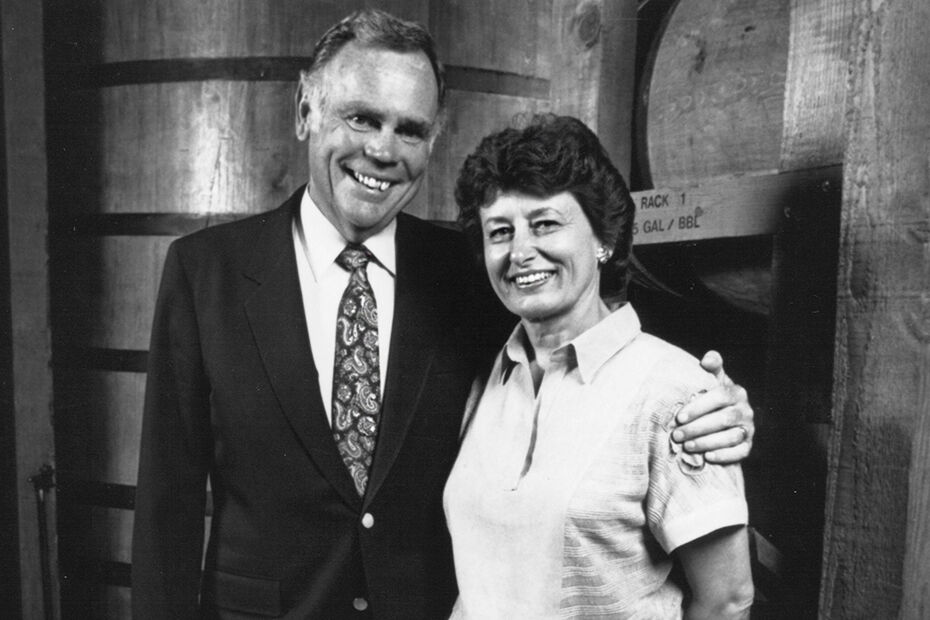 Event Information
Time: 11:00am
Location: Cakebread Cellars Home Ranch, Rutherford, CA
Price: $75 per adult
Attire: Wine Country Casual; Dress Warmly as this event will be held in our 55 degree wine cellar.
RSVP: Reservations for 75 guests are available every 30 minutes. This event is expected to sell out; advance reservations are recommended.
About This Event
For 45 years, when the chilly winter weather and dormant vines offered time and opportunity to gather together, Jack and Dolores Cakebread opened their namesake cellar to friends and family for the annual Open House.
As the event grew from an intimate crowd to 800 guests, they continued to stand and greet everyone personally at the front door, sharing stories and making memories. In our 50th anniversary year, we honor our late founders by dedicating this annual gathering to their legacy.
On Founder's Day, we celebrate our philosophy as etched by our inspiring leaders: Quality wine brings good food and great company together around the table.
Join us for delectable wine and food pairings and a celebration of the lives and legacy of Jack and Dolores Cakebread. All proceeds will be donated to the Napa Valley Food Bank, underscoring the family's longstanding tradition of charitable giving.