Rutherford, CA
Dungeness Crab and Chardonnay Cooking Class
Friday, Dec 15, 2023 &
Saturday, Dec 16, 2023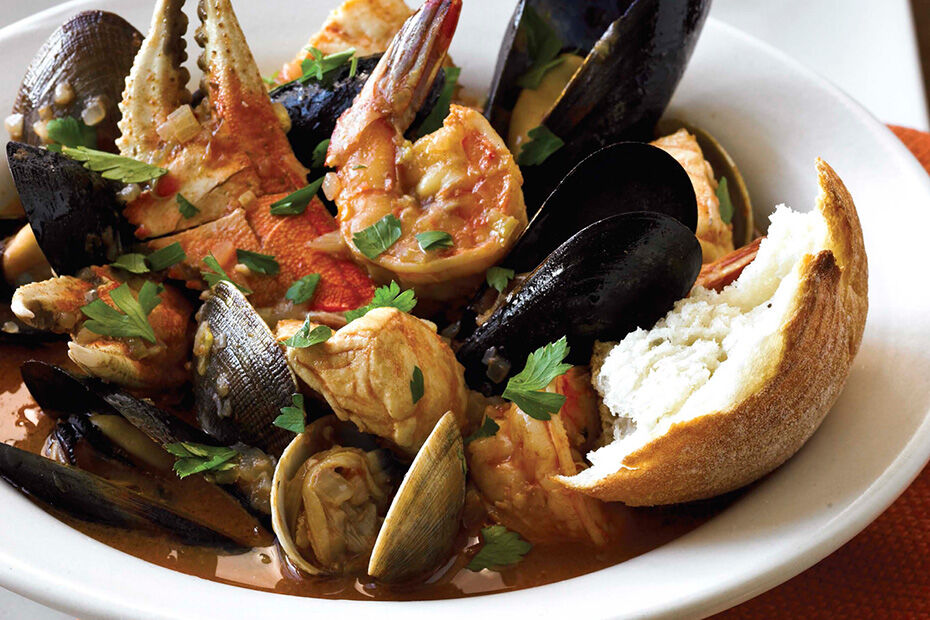 Event Information
Time: 9:30am – 2:30pm
Location: Winery House Kitchen, Rutherford, CA
Price: $275 per adult | $250 for Wine Club Members
About This Event
With the grape harvest wrapped up and the wines safely aging in the cellar, our thoughts turn to our next favorite harvest: fresh Dungeness crab hauled from the cold waters off the northern California coast. Chefs Brian and Josh will give you the scoop on buying, cleaning and cooking these beauties, then build an amazing menu around them to pair with our Chardonnays.
Menu
To start
Jack's Favorite Crab Cakes
Crab Tostadas with Guacamole and Tomatillo Salsa
New Potatoes stuffed with Artichokes and Carmody Cheese
At the table
Twice-Baked Crab Soufflé
Harissa-Spiced Roasted Crab
The Palace Hotel's Cioppino
Pumpkin Cheesecake
All classes are participation style and include the class, a tour of the winery and culinary gardens (weather permitting), an appetizer reception and a three-course lunch paired with Cakebread Cellars wines. All participants leave with a Cakebread Cellars apron, a booklet of recipes and wine notes from the day, some great memories and quite often, new friends.